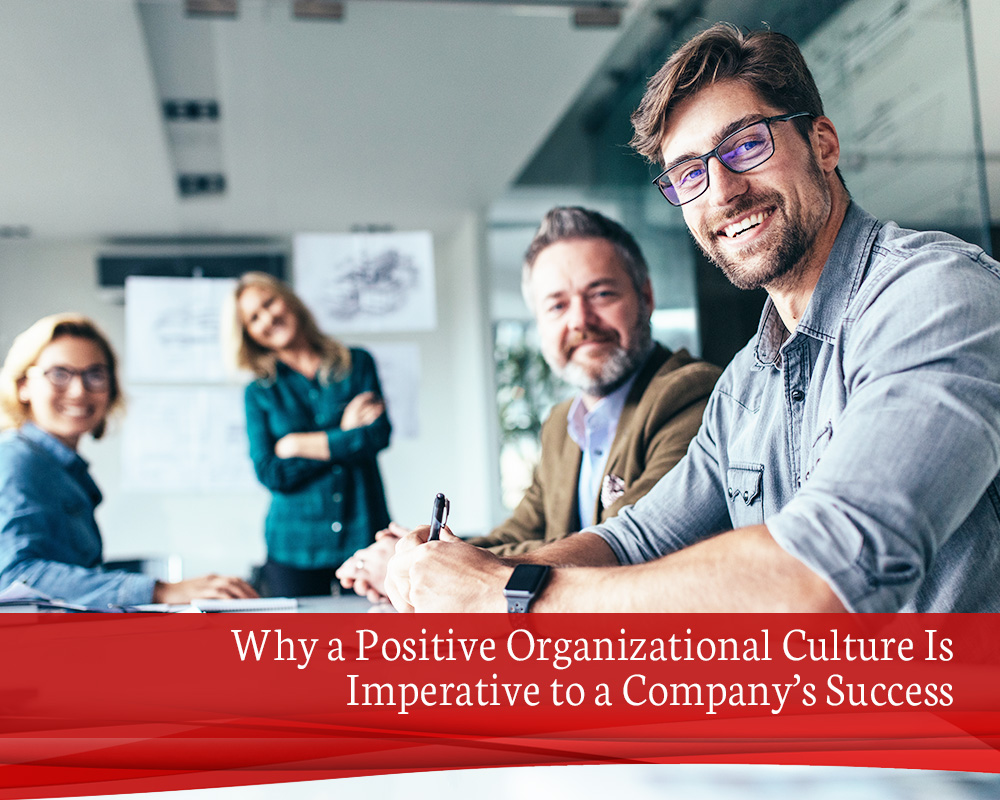 Cubicles are boring, and so are companies without a positive organizational culture – 88 percent of employees agree to this. Who would know better than the people who spend nearly two thousand hours per year in that environment?
Likewise, a burgeoning body of research indicates that organizational culture is vital to a company's long-term well being as well as employee mental health. Let's take a look at the importance of company culture, and how positive organizational culture improves the health of the business (and its employees) in the long run.
A Positive Organizational Culture Is Vital
Great organizational culture does more than just provide focus, meaning, and a sense of cohesion in the workplace. It makes for a great experience for both employees and clients. At XMC, positive work culture is VITAL. We break that down into five actionable points:
Visionary: solutions which are forward-thinking and innovative.
Integrity: in every action, not just the easy ones.
Team Mentality: because all of us are better than any one of us.
All In: dedication to our customers and community.
Likeability: that extends beyond a friendly demeanor but loving what we do.
In short, culture drives not just productivity but achievement. We showcase the importance of company culture through what we achieve for our clients and our community.
Strong Culture Improves Employee Retention
It's expensive to replace employees. A 2012 case study found that replacing an employee costs a company about twenty percent of that employee's annual salary. Between severance packages, unemployment, and the time it takes to train a new employee, a high turnover rate can hamstring a department or organization.
In contrast, a strong culture improves employee retention by inducing a sense of cohesion and belonging. This has been studied in numerous industries, from information technology to hospitality. In these fast-paced and often demanding environments, culture can have a significant impact on an employee's decision to stay or leave.
Happy Employees Make Productive Ones
Want to encourage employees to perform at their highest abilities? Create a positive organizational culture which recognizes employee skills, potentials, and achievements. Like all people, employees want to feel valued and validated – but a common complaint is that recognition often goes lacking.
Likewise, keep employee mental and physical wellbeing in mind as well. Fear and pressure to perform might make it seem like everyone is working harder, but it also spikes stress. This will eventually sabotage the office's productivity. It also leads to more workplace accidents which will cripple operations in the long run. Happy employees make productive ones.
The Link Between Culture and Reputation
Ever walk away from a meeting with a client feeling utterly jazzed about the plans coming to fruition? It feels great, and that's exactly what a great workplace culture feels like. Culture reflects in the way employees conduct themselves, and clients can tell when a professional believes in what they're doing.
Culture is a critical element of the client experience. Each customer should walk away not just satisfied with the services received but having experienced an interaction which enriches the company-client relationship in the long run.
Tips for Creating a Positive Culture
Now that the importance of a positive organizational culture has been covered, let's take a look at some of the ways in which companies can transform their workplace. Create a positive culture by:
1. Encouraging employees to take care of themselves.
Employee wellbeing matters. Encouraging physical, mental, and emotional health not only safeguards company productivity, but also sends the message that a company cares about its employees. It should – employees are the reason the business functions.
2. Express appreciation.
Success is never an accident! Recognize and celebrate the unique contributions and achievements of each member. Do this through incentives and awards, or simply saying "thank you" when someone does something wonderful.
3. Promote collaboration.
Teams are more than the sum of their parts. This is a critical element of the culture at XMC, and we've seen it proven time and time again. Promote collaboration and team mentality to harness the supermind of the group.
4. Foster loyalty by creating meaning.
The need for meaning is as primal to humans as the need for a sense of belonging, identity, and love. Help employees connect to a larger cause to create meaning in their work environment.
5. Empower champions.
Empower the people who embody the core traits of organizational culture. Role models make behavior and attitude adoption easier, which can facilitate a cultural transformation within an organization.
Excellence Is Our Habit
When fully embraced, a positive organizational culture shines through every action an employee undertakes in a professional capacity. XMC takes pride in delivering not just an amazing set of services but also loving what we do.
We're excited to bring our expertise and excellence to your service. Contact us today to learn about the constellation of services our professionals can offer.