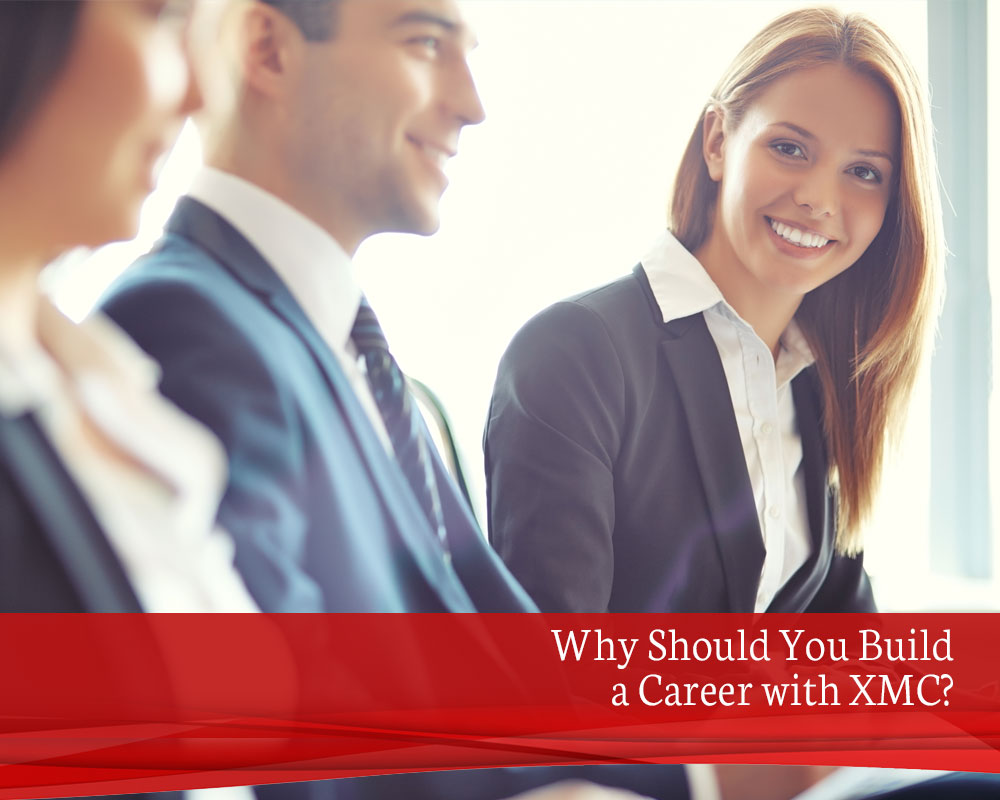 Finding a job in today's economy is more challenging than in previous years. People of all ages struggle to find jobs in this market, and finding a career is even harder.
Luckily, companies like XMC are growing fast and looking to reward talent and gumption with lucrative careers. Here's what job seekers need to know about XMC.
Company Culture and Working Environment
As a dealer of Xerox products, working at XMC carries a certain level of prestige. Xerox has long been a highly respected and revered brand. Working with that name brings certain advantages and a company culture that is built on success.
One of the best things about building a career at XMC is the company culture. Mentors are assigned and employees enjoy an open-air, creative space, dog-friendly environment.
Benefits of Pursuing a Career at XMC
XMC offers some of the most comprehensive and substantial benefits to its workforce. Professionals in the employ of the company are given every opportunity to advance in their career and grow their skills. Those who work for XMC quickly become highly marketable in their field.
One of the biggest problems for working people today is that there's absolutely no room for advancement. In these situations, folks often despair while spending years of their lives with no opportunity for growth in their career. At XMC, it's a different story, where people are empowered to grow and build a career that will take them places.
Social mobility is one of the cornerstones of this country's success. There are many who covet the opportunity to climb the ladder and afford more of life's comforts. XMC is giving that opportunity to the people with the talent and the gumption to take it.
Benefits Packages That Stun
The benefits of working for XMC don't stop at the opportunity to build a career, the company also offers its workers generous benefits packages. XMC takes care of its workforce, which is made evident by the incredibly lucrative benefits packages provided to their employees.
The benefits include medical, vision, and even the dental, which as any seasoned job seeker would know, is hard to find these days. If comprehensive insurance packages aren't enough, XMC also provides paid vacations and holidays.
Career Paths, What XMC Is Looking For
Currently, XMC is seeking to fill a number of positions in key focus areas. Applicants who fall under the right category and have sufficient experience should apply right away to whichever position best suits their background.
Right now, XMC is looking for:
● Help Desk Specialists and Customer Service Associates
● Major Account Executives
● Sales Representatives
● Managed Services Sales
These positions are highly coveted and offer an exciting future to applicants who are up for the challenge. These positions are based in Charleston South Carolina, Little Rock Arkansas, Culver City California, Chattanooga, Nashville, and Memphis Tennessee.
Here's a breakdown of each position and what to expect as well as what to have in order to apply.
Help Desk and Customer Service Associates
These full-time positions include full benefits packages and are available to high school graduates although a college degree is preferred. Applicants should have previous experience working in desk support.
Major Account Executive
The major account executive position comes with an alluring $10,000 signing bonus and is given the power that is afforded by the Xerox name. Applicants should have over 5 years or more of B2B sales experience, business degree, and excellent time-management skills.
Sales Representatives
Sales reps receive an enticing $5,000 signing bonus and a salary plus commission with no caps. The potential to earn is extraordinary and the strength of the Xerox name, helps the products sell themselves.
Managed Service Sales
Job seekers applying to this position should be career oriented self-starters and be eager to respond to customer concerns and prospects. They should also be proficient in Microsoft office and have a four-year college degree. World-class training is provided as well as a comprehensive benefits package and highly lucrative pay.
Succeed with XMC, Apply Today
Jobs seekers looking for a solid career with generous benefits and opportunity for growth should apply to XMC at their earliest convenience. The positions available are highly lucrative and represent a golden opportunity in today's troubled and often uncertain job market.
Do the smart thing and build a career at XMC, apply today.